25th Anniversary Steam Locomotive Project
Linden Depot Museum is building an historic replica of an 1837 Norris 4-2-0 Steam Engine
How do YOU plan to help the museum in this endeavor?
This project will require the talents and material contributions from a lot of people and from many sources.
100% of all donations to the steam engine project will go directly to the construction of this historic engine.
Please mail all contributions directly to the museum with Steam Locomotive in the memo line and mail to
Linden Depot Museum PO Box 154 Linden, IN 47955
Linden Depot Museum, aka Linden-Madison Township Historical Society, is a 501(c)(3) not-for-profit corporation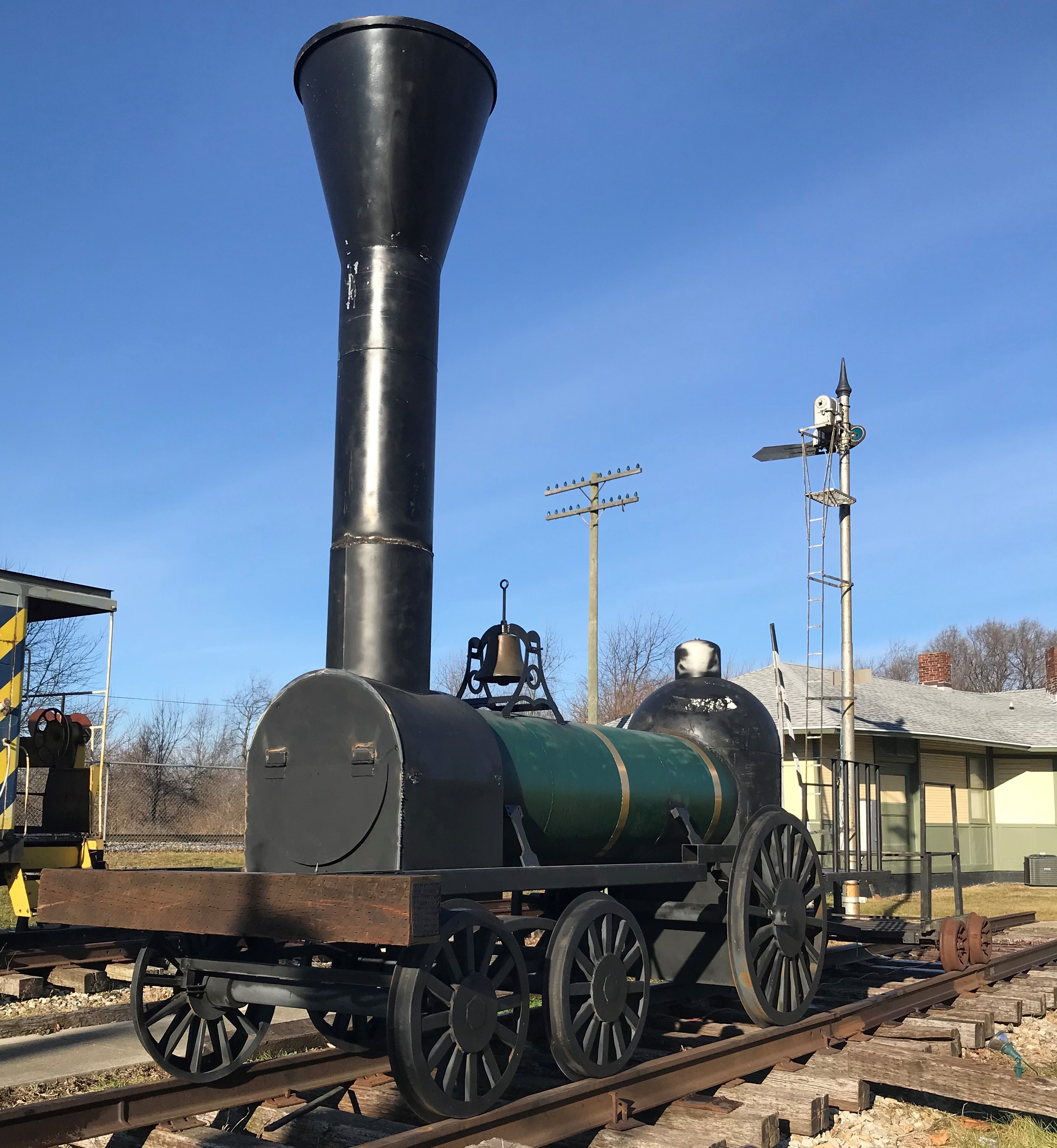 Why this particular steam locomotive?

This 1837 Norris engine incorporated all of the following properties of early steam engines:

a horizonal boiler

a circular domed firebox

a leading bogie (a four-wheel swiveling pilot truck)

cylinders outside of the wheels and frame

cam-operated valves on top of the cylinders

a bar frame

driving wheels in front of the firebox rather than behind, thus increasing the proportion of the engine's weight being carried on the wheels

This resultant locomotive design was considered to be the best in this period of railroad development. Norris produced nearly 1000 locomotives from 1832-1861. While most of these were used in early United States' railroads, seventeen were exported to Europe between 1839 and 1842. The "Lafayette" was named after the Revolutionary War hero, Marquis de LaFayette, and was the first of eight Norris locomotives purchased by the B&O Railroad in 1837 and may have been the first standardized production model locomotive in the entire world.


Copyright © 2019 Linden Depot Museum
Created by ElizGraphycs, a division of Carroll Capers LLC